Discover true optimal device security
The security status of +50% of devices is unknown,
making organisations vulnerable.
We can change this.
Guided self-onboarding & -remediation
Privacy respecting solution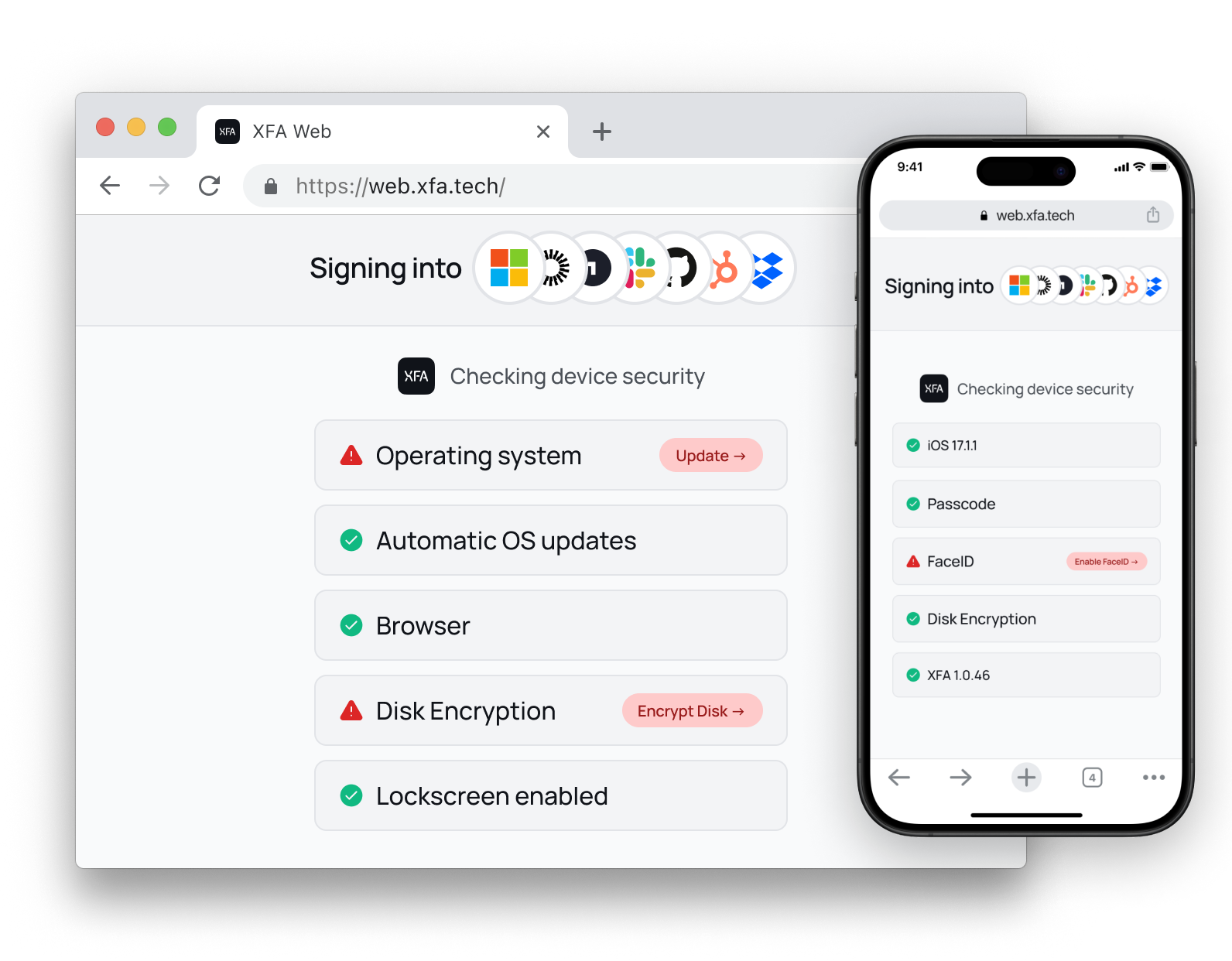 We ensure that only safe devices can access your business applications
True optimal security
Optimal, enforced security for both managed and unmanaged devices. Adapted to the risk of the application.
Scalable transparency & compliance
Get an overview of the security posture of all devices used within the organization.
Low device maintenance
Protecting an application only takes 15 minutes, users can self-onboard their device and remediate issues.
Enabling BYOD Policy
Increase flexibility and productivity for your employees and partners while removing the risk of unknown devices.
Any device. Checked at login.
XFA supports many common authentication standards so you can transparently authenticate users while making sure that any device that is used within your organization is known and secure.
All devices & operating systems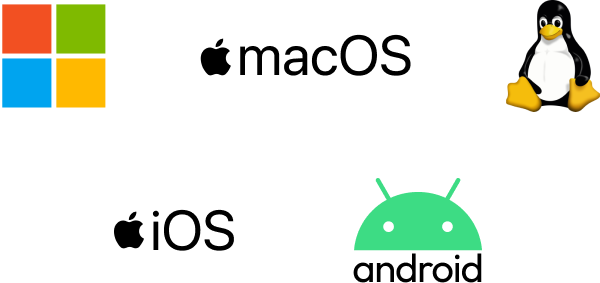 Most authentication protocols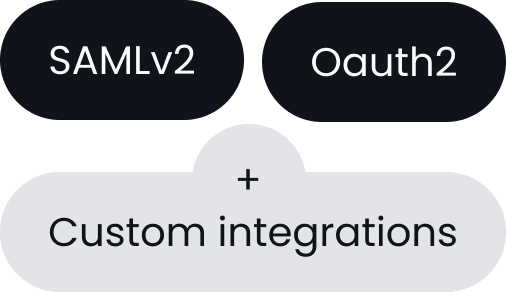 Get started with your first 10 devices for free
or get in touch with our sales team to learn more about our product and offering.